Good morning all...
I promised a little something different so it here is. It's a really cute copper alpha set. Includes upper, lower and numbers. I hope you like it. Remember to leave me some love!
Thanks!!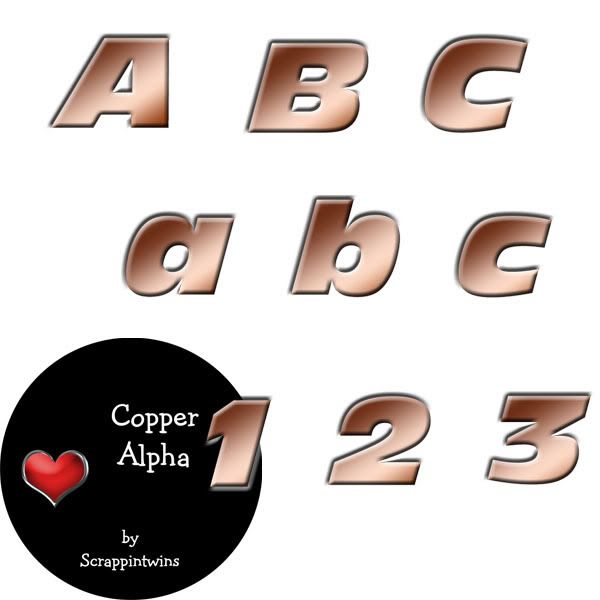 Go snag it here at http://www.4shared.com/file/25799701/5eb291ff/Copper_alpha.html
By the way, I said I would be doing a freebie a day for a week...on the last day look for a whole kit of beautiful goodies.......