I told you I had lots of these.
lol
... I want to say thank you to all those who downloaded my freebie from yesterday, visited my site, or left me a comment. I was very pleased with my first days response. So I've decided to do a freebie a day for the next week. They won't all be beads
lol
I do have other things...
And please leave me some love! I always try to when I download
another designer's
freebies and now I'm glad I do. They really do mean a lot!!!!
So here you go....Ladybug beads...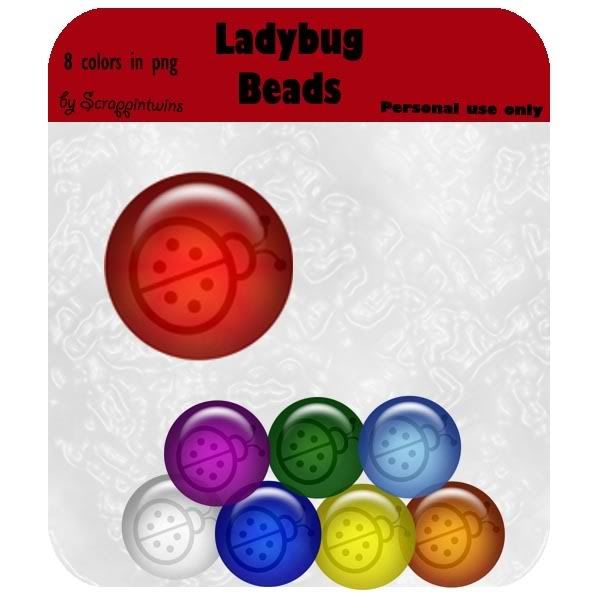 Grab them here at http://www.4shared.com/file/25724345/bf00d1f2/Beads-Ladybugs.html