WOW! I can't believe how many hits I've had in just one week! THANK YOU!!! You all are the best!
There's nothing new and exciting going on at the homestead today...that's usually a good thing lol. But I did get the new Shabby Princess 2008 calendar. It is absolutely gorgeous! But then again everything from there is. You need to check it out...
http://www.theshabbyshoppe.com/scripts/homepage.asp
Beautiful stuff...
So I was working on Christmas gifts with my new calendars and though I'd whip up a few Halloween papers. I really hope you like them. The colors will go with the felt patches from yesterday so you'll have something else to work with. Who knows, I may make a few more things too. I'm still doing the full kit tomorrow so be sure and check back. Thanks again for all your kind words. Like I said, you all are the best!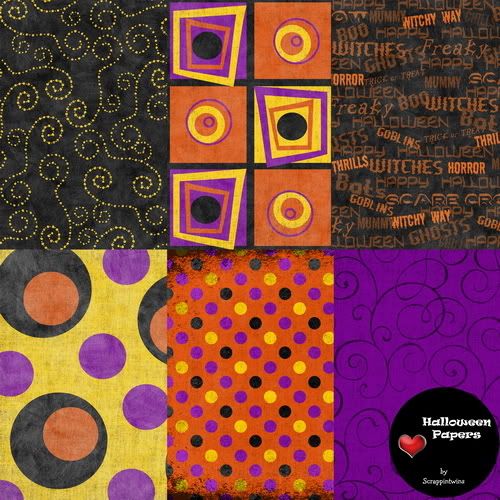 Grab them
here