Yes it's 3:30 in the morning...now you know why I hate when my kids get up at 8am lol. But I just couldn't help myself. I love Halloween! Every year the kids love coming to my house because I always deck it out in the coolest stuff. I have cauldrons, skeletons, spider web, tombstones, creepy music playing...you name it. I also do little bags of goodies with usually a coloring book, crayons, stickers, pencils and couple pieces of candy. I figure they get enough sweet stuff so I try to give them something extra. I love to see their little faces when I drop the goodies in their bags! It makes me happy!! lol
So in honor of one of my favorite holidays here are some felt Halloween goodies for YOU.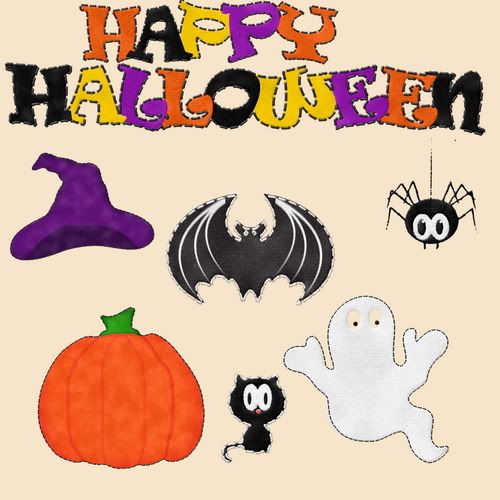 Grab them at http://www.4shared.com/file/26083332/95afd8ab/Felt_halloween.html
Special thanks to Atomic Cupcake for her actions. I love this woman!!!
and some Halloween shapes by Connie Prince/DigiDiva Designs
OH! I almost forgot...notice my new comment box? Spiffy huh? (hint hint)
Hugs to all!