I was going to make you all wait for a day or so, but I just can't help myself. My big news is....(drum roll please)
I am a new designer at Bits 2 Kits!!!
YAY

me!!! Anyway, we are having a big grand re-opening starting November 1st. There is a huge sale and I was planning a fun little challenge for everyone. I though of a brag book exchange or a progressive challenge, where every few days you get a new set of instructions of things to add to your layout. What do you all think? I want everyone to come visit and have fun so you're

input

is important!
So come see my new store here and tell me what you think. More products will be added very soon.
Thanks again for all your kind words and support!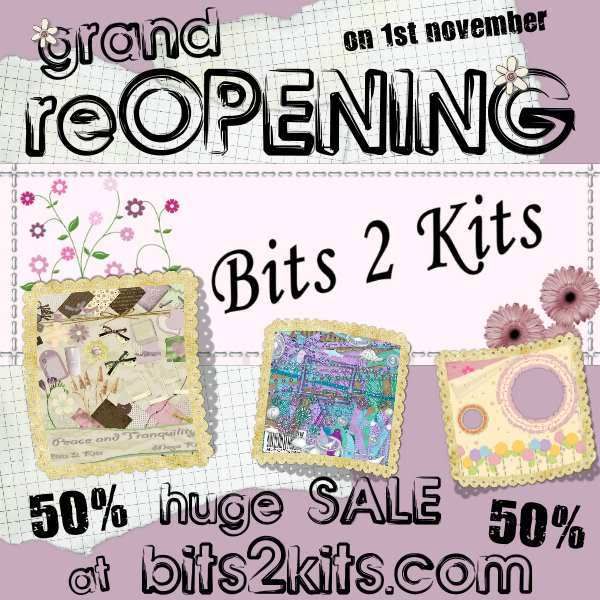 Oh, and I'll be back later with a freebie for you!!!