I'm back lol...I've been soooo busy the last week getting some great Christmas kits out in the store. And to put every one else in the mood I thought I'd give you all a QP made with my new kit, "Snow Folk". Look for the kit at Bits2Kits you won't be sorry!
Also check out Bits2Kits for some awesome freebies starting the day after Thanksgiving. Each day you will receive a freebie from a different designer. The freebie only lasts 24 hours so be to visit every day. Then on Christmas day be sure come your presents!! Each designer will have a freebie for you that day and maybe a little something extra. So don't forget!!!!
Hugs to all and have a great Turkey Day!!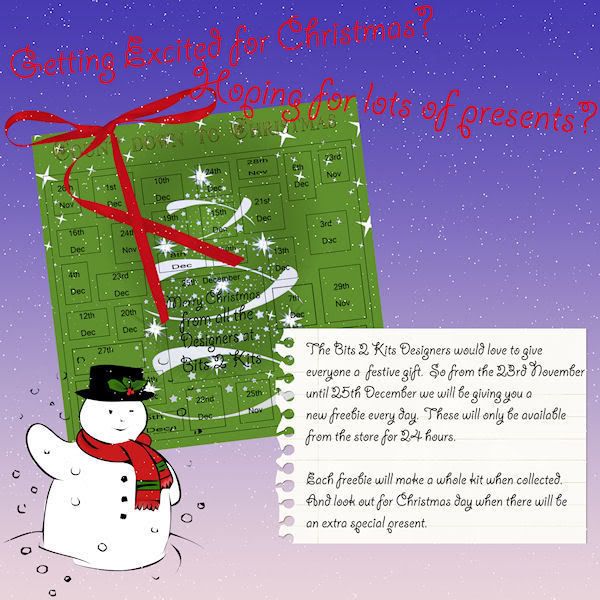 Grab your QP
here