Alisha (OneMemoryAtATime) and I have put together a wonderful winter collab for you at GDS.
Not only is it a super kit full of over 30 papers and over 80 elements for a limited time you get these cute little extras FREE with purchase.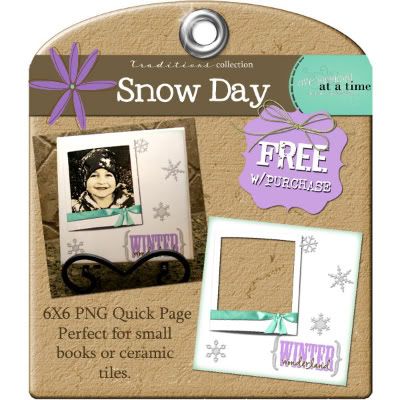 Also, lol, if that wasn't enough. Alisha and I are hosting the brag book exchange at GDS with Snow Day. Not only will you get all the pages done by the community members you will also get a total of 10 pages from us.
The kit will be on sale 20% off for the duration of the exchange so grab it quick and come join the fun!!